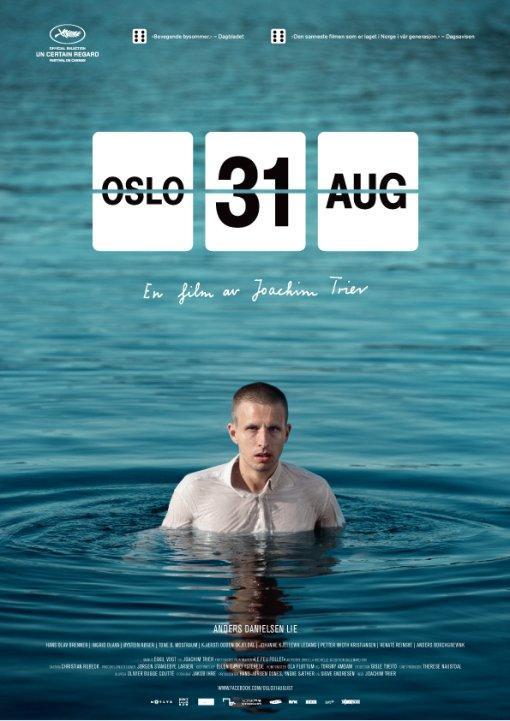 This week I had the pleasure of seeing Joachim Trier's second film, Oslo, August 31st and reading The Vanishers by Heidi Julavits. They're both worth seeking out. Oslo, August 31st is purposefully small, a day-in-the-life of a junkie, whereas The Vanishers is a batshit insane novel that's fun to describe: when a woman gets physically attacked by her psychic mentor, she's off on a journey to find out secrets about her dead mother. Or something. That's actually an attempt to be succinct.

But what was funny about both works was that they were dealing with big topics - drugs and addiction, psychics and European spas (it's a crazy book) - they were both very much fronts for what the artists were interested in. Oslo, August 31st feels very much a film about being in your thirties, as opposed to Reprise, which is one of the very best films about being in your twenties. The Vanishers is wrestling with grief through satire, with Sylvia Plath looming above everything as a benevolent ghost. It is also distressingly on target about the little wars that women wage with each other - sometimes the behavior is that of a psychic attack, but we ignore the wounds.

Oslo, August 31st may be a little bit of a masterpiece - it manages to take a selfish story and make it something about everybody, humanity, the pulse of a city. Anders Danielsen Lie is quite a good actor. There's stuff happening on his face even when the scene is still. The Vanishers is definitely uneven, but fascinatingly so, and the writing is so good that you need a highlighter for certain sentences. It was a wonderfully maternal world, and I wondered whether Charlie Kaufman and Michel Gondry - or a female writing/directing team that I haven't even heard of yet - could make a little bit of weird magic out of its words. It would be a dream, for sure.